Powerful Reporting for Law Firms
Developed with Law Firms, for Law Firms!
Practice Intelligence brings your firms data together in an easy to understand, multi-level dashboard
Practice Intelligence has been developed with law firms who want to get an up to date view of exactly what is happening daily.
In addition to saving the time it takes to create management reports, Practice Intelligence allows the reader to drill down into the granular detail to understand the cause of the results when they need to.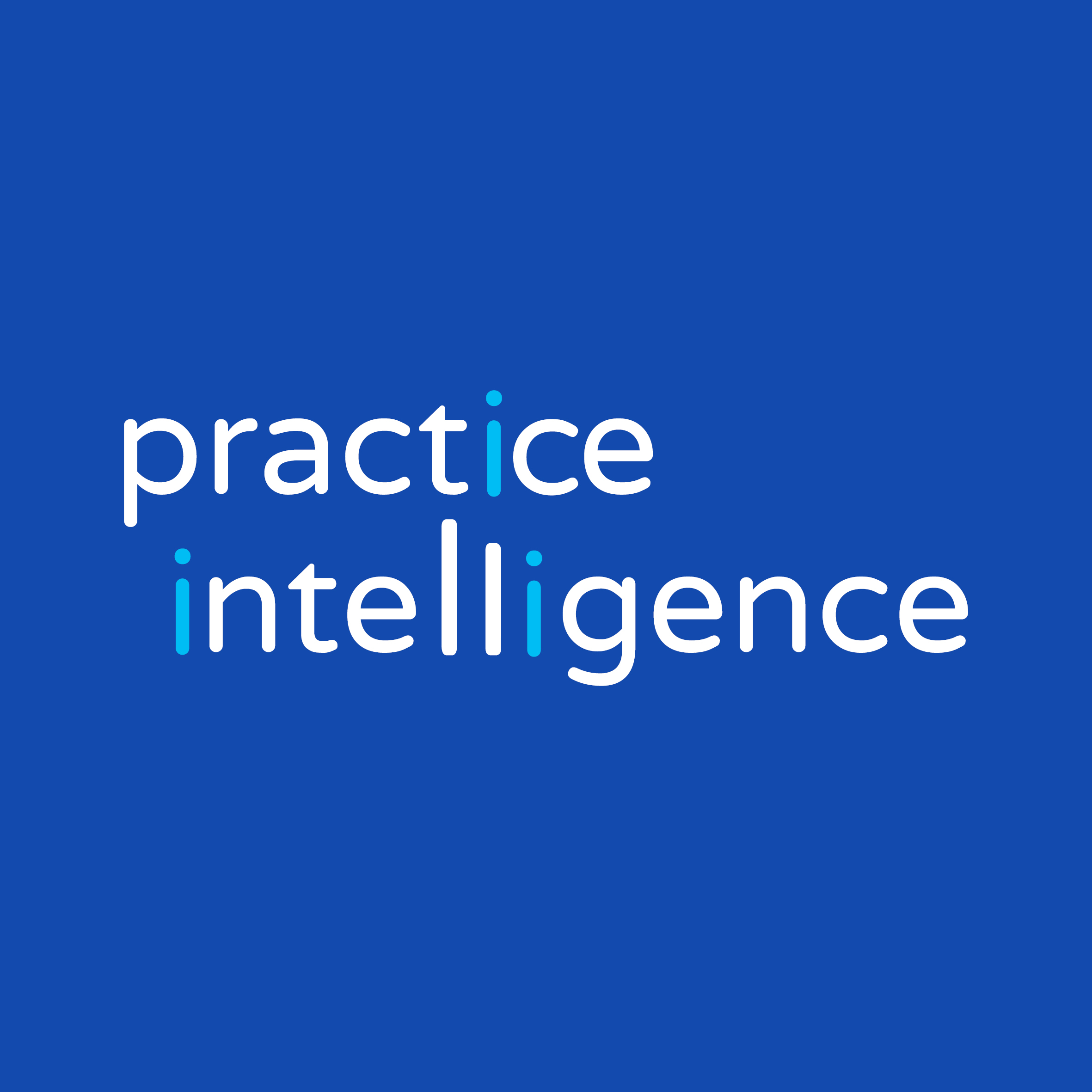 What is Practice Intelligence?
Practice Intelligence is a reporting dashboard developed specifically for partners and managers of progressive law firms who want to understand what is happening in their firm on a daily basis
Developed on the customisable Power BI platform from Microsoft, Practice Intelligence breaks down data into 5 main areas including company overview, team, solicitor, client and fees. These are only viewable by those with permission.
The management and partner dashboards can only be viewed by the partners and management team.
Management Dashboards in Practice Intelligence include:
Company overview including fees vs budgets
Current WIP and debtors by group, team authors and clients
Fees vs budgets for teams and individual authors
Team averages across the firm
Client fees and time by matter and by team
Chargeable time by activity and author for the last 12 months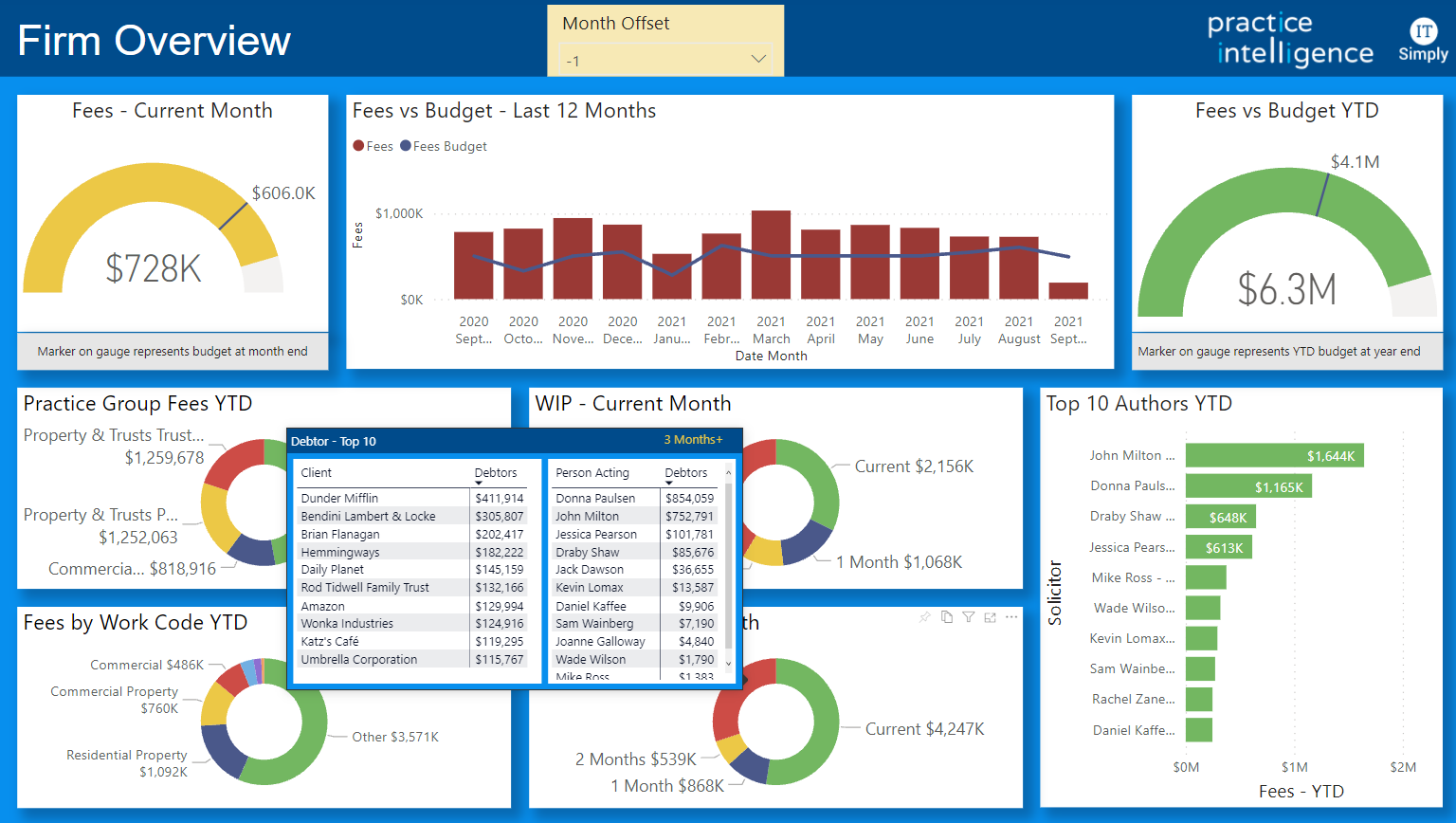 Individual Author Dashboards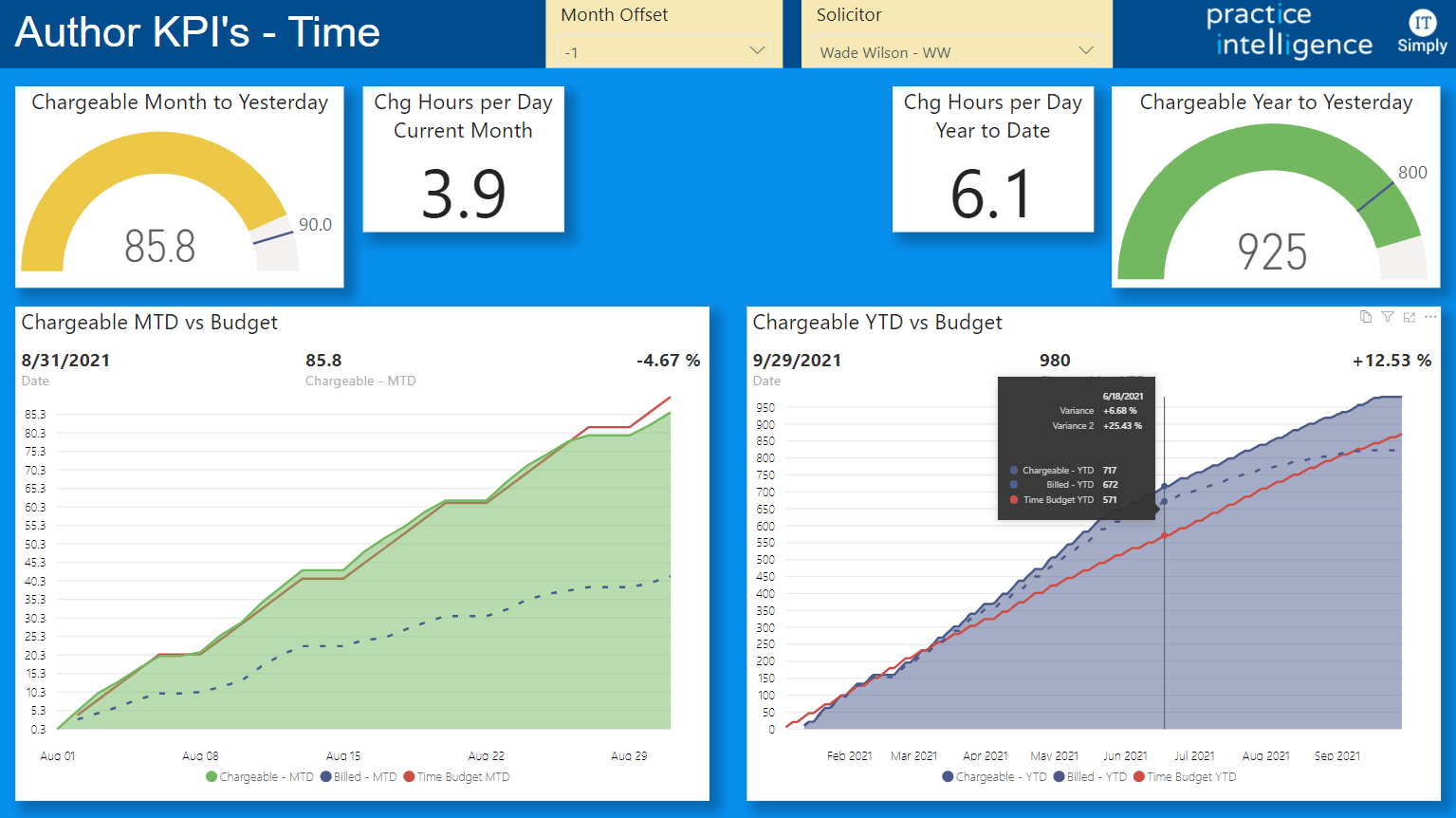 Each Author has access to their own dashboard so they monitor their own progress compared to budget. There are 4 separate individual author dashboards that include:
Chargeable time vs budget and billed for month and year to date to yesterday
Average chargeable hours per day for this month and year to date
WIP and debtor information for the individual authors
Individual KPI tracking of fees and time.
The dashboard gives you a snapshot of what individual client are worth to your firm. This view is for Partners and Management only and displays:
Fees year to date, fees year to date for the same period last year and total fees this client has been charged
Fees by practice group for the last 12 months
Fees for this client by matter for the last 12 months
Fees detail by author and matter by date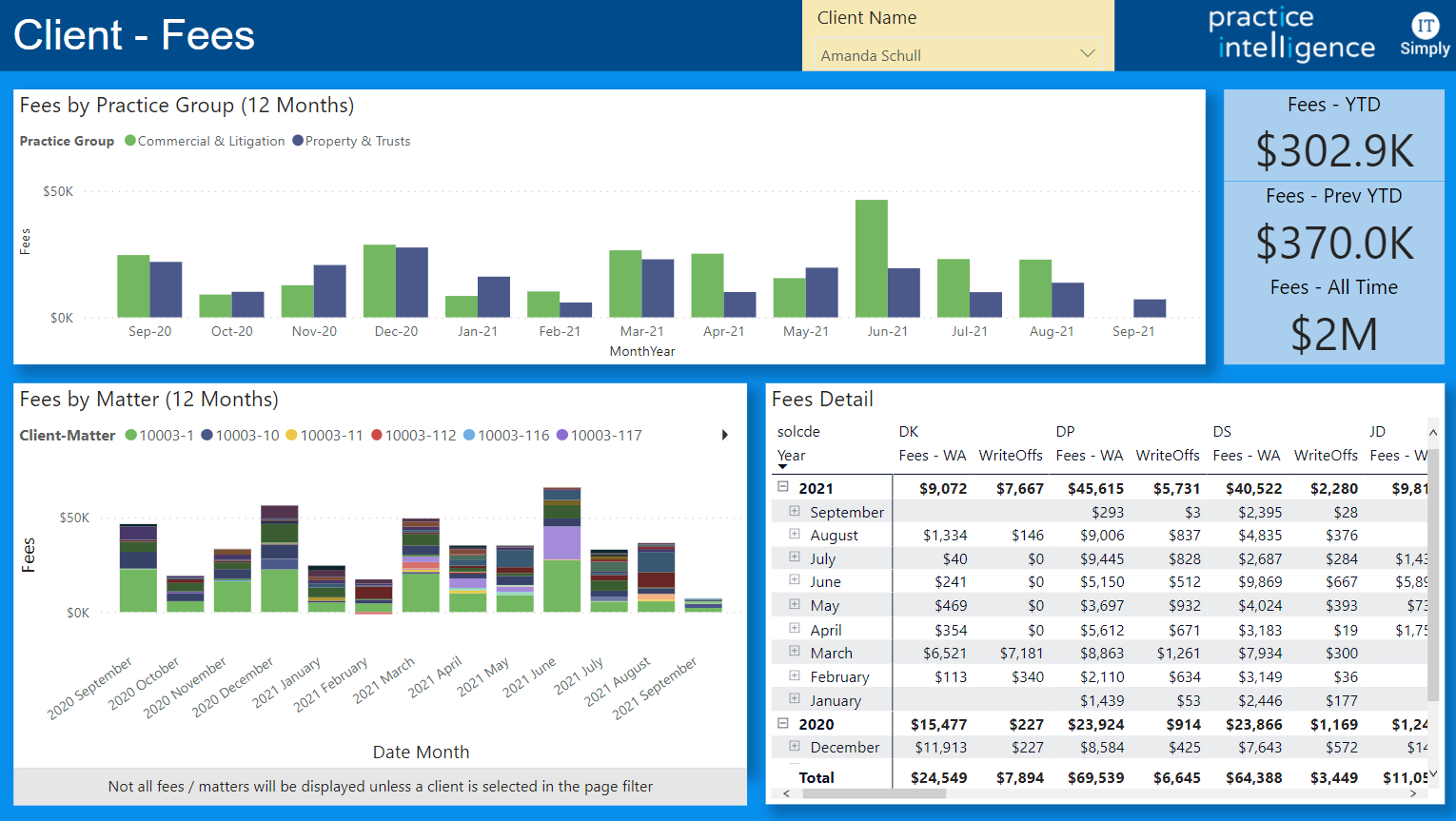 Improve your business with IT Simply
Help our team understand what you need, so we can provide you with the right tools to run your business effectively